ConnectYard provides a completely FERPA compliant, engagement platform that ensures EQUAL ACCESS by allowing for anytime, anywhere communication and collaboration across a variety of social and mobile technologies, including WhatsApp (delivery and read receipts) Twitter DM, Facebook, SMS (no data plan required), MMS (rich text, picture and video messaging) and Voice (text-to-speech, speech-to-text) using Amazon Poly (Alexa in 29 languages). The ConnectYard platform also seamlessly integrates with your email and portal solutions, allowing all of your constituents to communicate using their technology of choice, including phones with only basic celluar service and no data plan. This helps your organization increase attendance, participation and completion rates for your constituents while meeting Federal requirements for remote learners with disabilities, bridging communications gaps with English language learners and better supporting those with limited or no internet access at home.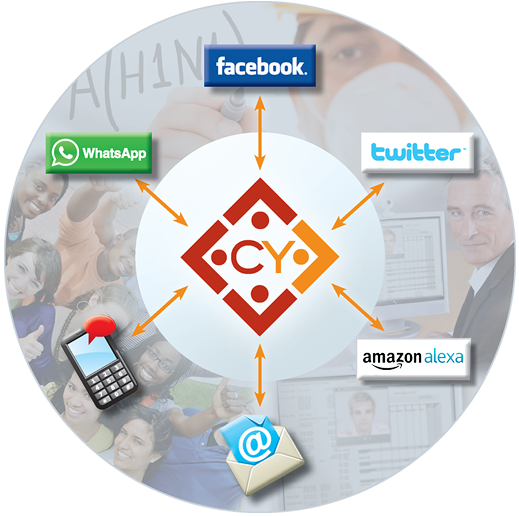 If your organization has a need for faster, more effective communication….we can help!
Learn more about COVID-19 Equal Access Initiative
Learn more about ConnectYard for Enterprise.
Learn more about ConnectYard for Education.