PARTNERS
ConnectYard has partnered with leading learning management system and other solution providers — including Desire2Learn as a Select Partner — to help institutions get the most out of our platforms by utilizing popular social and mobile technologies to extend communication beyond the classroom.
PartnerApplication

Go digital. Study anywhere. Amazon is committed to building effective learning solutions to support educators and students. With the rapidly growing job skills gap and the dramatically increasing demand for cloud employees, AWS Educate provides students and educators with access to free content, training, collaboration portals, and access to AWS services. AWS Educate is Amazon's grant-based, global initiative to greatly accelerate cloud-related learning endeavors and to power the innovative startups, corporations, governments, and research organizations of tomorrow.
Board Middle East (BME) is fully dedicated to the education sector and we are shaping the future of education with big ideas that challenge conventional thinking. By partnering with various top rated providers across the Middle East, we've built the best technologies and solutions to help advance our industry in meaningful ways. But we are not just building new learning products; we are building a new way of learning.

Cengage Learning is a leading provider of innovative teaching, learning and research solutions for the academic, professional and library markets worldwide. With annual revenues of approximately $2 billion, the company has 5,500 employees working in 42 countries around the world.

It's our mission to enable every child, adult, scholar or trainee to reach their goals and design everything they need for their education. We serve more than 1,000,000 users in our community and we encourage them to not just think about passing tests and exams, but to excel in what interest them and become the leaders of the future.

Global Dimension for Education and Training (GDET) s a social enterprise and empowers the future and contributes to the development of the region's socioeconomic domains through building human resource capacities. Global Dimension provides world-class technical and vocational training and education for the region's youth; raises regional training and educational standards by strategically collaborating with global partners; taps on the potential of the region's youth by inspiring personal and academic growth; implements sustainable programs to improve productivity and efficiency of industries' manpower and builds institutional capacities for educational and training organizations.

Microsoft is focused on ensuring a high level of satisfaction among our customers and partners. It is a core component of our business. Our vision is to provide experiences for our customers and partners, across all of their interactions with Microsoft, that they value and recognize, and enable them to realize their full potential.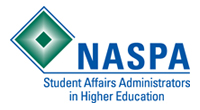 NASPA is the foremost professional association for student affairs administrators, faculty, and graduate and undergraduate students. NASPA members are committed to serving college students by embracing the core values of diversity, learning, integrity, collaboration, access, service, fellowship, and the spirit of inquiry.

Nelson Education Ltd. is Canada's leading educational publisher providing innovative products and solutions for learners of all ages. Nelson is active in Canada's K-12, Higher Education, Professional Learning and Business, Industry & Government markets. Our success now and in the future is based on our strong partnerships and ongoing relationships with educators across the country.

As the leading education services company, Pearson is serious about evolving how the world learns. We apply our deep education experience and research, invest in innovative technologies, and promote collaboration throughout the education ecosystem. Real change is our commitment and its results are delivered through connecting capabilities to create actionable, scalable solutions that improve access, affordability, and achievement.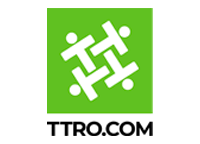 The Training Room Online (TTRO) is an organization of passionate and talented individuals who design and develop innovative learning solutions to upskill and empower people for the now and for the future. We believe in driving change through next generation learning by combining immersive technologies and learning methodologies to deliver relevant competencies that add value to your organization and your people. We are a collective of passionate minds all dedicated to revolutionizing the way learning is developed and delivered. We are always on the hunt for new technologies, and are invested in crafting creative digital learning solutions to target your organizational needs and keep your learners excited and engaged. We want to turn the ordinary into extraordinary!